Hellloooo, 2016! Are we ready for the first unrustling of the year? I KNOW I AM!! In no particular order of idiocy:
1. Post Christmas Insomnia
2. 'Have you tried this Teatox?
It detoxes your body!'
3. Midweek Hangovers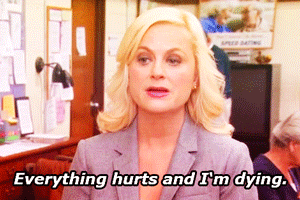 4. Lipstick Marks on the neck of
the Office Milk Carton...
5. Following the sexual assault of dozens of women in Cologne by hundreds of men, the Mayor of the City has urged 'A Code of Conduct for Women'.
Now that feels better! Well maybe not the last one.
I may be incensed by the last one for a very long time, if not forever.
Tell us, how was your Christmas? Bring forth your jimmies for the great unrustling!