It's been a while since we've had Monday's Moments but you know, that was a very trying weekend, right?
So there's no better time so to concentrate on the little wins, the Moments that make it all worth while.
In no particular order of deadliness this week:
1. My baby boy turned 21. TWENTY ONE years of age. Yes the world feels like it's changed and no,
I can't believe it either!
3. THIS POST from Sarah (that I swear I didn't pay her to write). It's one of the loveliest things I've ever read about myself.
ALL of the gratitude, ALL of the tears!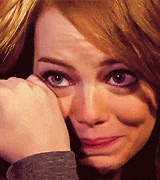 4. Working with Holiday World to Snapchat their show in the RDS last Friday.
It's one of the best received campaigns I've ever done. Thank you to everyone that watched AND everyone that Snapped to ask questions or say they enjoyed it!
So tell me, what Moments have gotten you through this weekend? I've honestly found that giving thanks for the little things opens the door for bigger things to come.
Happy Monday one & all!