Shout out to those that messaged about an absence of Jimmies being unrustled last week & for those that unrustled their own in that absence. Truthfully, I was up more stressed than I've been in a century and thought it better not to have digital Hiroshima up in here.
This week though? This week we're back! In no particular order of pissiness:
1. Complaints about the unseasonable warmth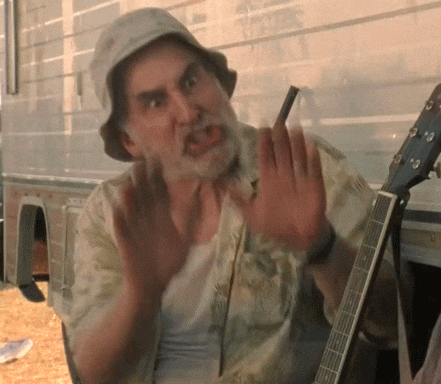 2. 'Hey, I know I said we don't have budget for that sponsored post but could you retweet
our next three tweets?'
3. Trying to post actual post in a post office
at Christmas time.
4. 'In a world of Kardashians be an Audrey' -
Eh how about you be
WHOEVER THE HELL YOU WANT TO BE?!
CHRIST!
5. 'Too [Youtube] Famous to Serve Brunch'
The assumption by some that online 'fame' automatically equates to dollars in the bank
rustles ALL THE JIMMIES!
I'll be popping up a Snapchat Q&A about Jimmie #5 this evening over on ItsCherrySue but tell me, can you relate to any or all of the above?
What's been rustling your jimmies this week?