Granted it's been one of the best weeks in past history around our way with the arrival of our new pupper but there are jimmies to be unrustled - they're are always jimmies to be unrustled...
1. Finally finding the perfect new shades & them promptly pulling out my entire crown of hair by the root when I put them in my hair...
2. Cyclists that bloster through pedestrian lights!!
3. Forgetting a change of bra when out & drenched during a lunch time walk. Watermelons are no fun in a place of business...
4. My Sony screen cracking ONE WEEK after paying an exorbitant amount to have it fixed. Apparently when they're waterproof, their screens are made of egg shell - IT'S OUTTA HERE!!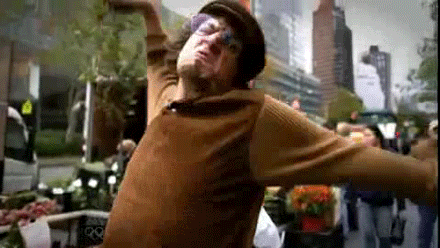 5. A new colleague hearing we adopted Heidi & saying 'Wow, so there's no time for grieving in your house then?'
All in all, I'm glad of the unrustling - tell us, what's been rustling yours this week? Hmmm?