How do, Monday! Popping by quickly and giving ALL the thanks for ALL of the amazing things happening right now. There are many, almost to the point of being overwhelming but not one happening without me realising just how lucky I've been and continue to be, personally, professionally and parentally (it's a word).
In no particular order of deadliness this week:
1. You might have seen we were at the Dine in the Dark experience in Amsterdam; it's one of the most surreal experiences. We had enjoyed it a couple of years ago with my Bro & Sis in Law so wanted to let the lads experience it. Let's just say it was one of the most rewarding experiences I've had with the lads, Adam especially. We have a fantastic relationship anyway, but I'm not so naive that I think they tell me every little thing.
Ad is usually a typical teen when we're in company, as in has his earphones or doesn't hugely engage - NEVER rude but this was mind blowing. Whether it was the dark, or the weekend itself, we had ALL the talk. I learned things I'd never known , heard him speak as I never have before and both Corrina & I gave him advice that's he's never asked for before that afternoon. It. Was. AMAZING! I'd recommend CTaste (or dining in the dark) to anyone and everyone for exactly that reason. It's liberating as shizz!
2. I couldn't let today pass without a thank you to Elvery's for giving me a much needed kick up the tuckus. I've been walking every lunchtime since November and seeing big changes because of it. My back, being dickey as it tends to be was beginning to putting me off though. In pops an email from Elvery's asking if I'd like to drop into their store on my way home & have a chat about their #committofit campaign.
It's basically setting you up with the equipment to encourage you out the doras or into the gym and you know what? It worked. I wouldn't recommend them if I wasn't very grateful for their help (Amanda in the Blanch store specifically) and I wouldn't have gone to their store if I'd have realised just how many lines of active wear actually have decent sizes! I'm going to be broke. I was gifted bright, clashing Nike wear, fancier than anything I currently own (you'll see them on my Insta here) and you know what? I haven't missed a walk since. Thanks, Lads!
3. Aaron saving my life, probably literally, with his world famous jalfrezi on one of the coldest, wettest nights so far this year. The Gorgebags are always great at pulling their weight but surprise dinner is ALWAYS my favourite dinner!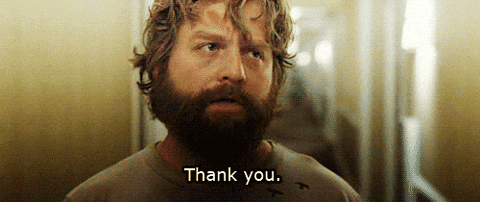 4. You might have seen that I picked up the new Gwen Stefani Urban Decay blush palette last week. It's with equal parts shame & delight that I walked away from that counter though. I had a €50 voucher for Debenhams from their press show, which I usually give to either of the lads as a treat. Decided this time though I'd treat myself so made a beeline for Urban Decay.
The palette comes in at €42 (worth it BTDubs) but you have to use the entire voucher in one go, so throwing caution to the wind I said 'Sure throw in a lippie & I'll give you the difference (€11). It was only when I scanned my points card that I saw the actual difference - 50c! That's like the best/worst thing about points cards! I'm so ashamed/chuffed.
5. Booking Birthday dranks! For the past several years we've been away for my birthday. It falls the day before Patrick's Day, which means we always have the day after off. In terms of Irish birthdays, I couldn't be jammier.
Corrina has always been fantastic about buying flights away as a birthday gift but this year we're home. Cue fancy cocktails in town with ALL the people! I think we're starting on Dawson St so if you're city centre celebrating on the 16th, be sure to say Sláinte!
Tell us, what are you grateful for this week?
Any Monday's Moments to share?