If you have any connection to the Blogging or Influencer scene in Ireland you'll have seen some furore this week about online bullying. Initiated, in theory, by an Instagram account that popped up yesterday with the
supposed intention to 'call out bullshit in blogging'
that garnered almost 5k followers in a matter of hours (that's human nosebag nature). Some bloggers, a few of whom directly targeted by this account, took this as a cue to to start an 'Anti-bullying' campaign (which can only be welcomed). As ever with the blogging community in Ireland, I have thoughts. (You can hear them in person over on Stories HERE and/or you can read on.
The Instagram account user in question believed that side by side shots of some bloggers that use Face Tune to the point of farce, accompanied by vitriolic captions was the way to do this. It's not. Truthfully this account doesn't surprise me, it's an extension of the many online forums dedicated to 'taking bloggers down a peg or two'. Frequented by women that should know better, commented on by women that need to speak to a professional about their self loathing and propped up by numbers simply there for a nose. They're skip fires. Every single one.
The minority of well meaning Gals trying to get a point across on any of these forums
The suggestion of an Anti-Bullying campaign to take down these skip fires is a very welcome one, I will 100% support it and amplify that message as best I can... But here's the rub, that's a blanket solution to a problem with a little more nuance than that. The underlying issue here is that people, watchers and consumers, are tired of the fakery and sometimes downright fraud that's been pushed into their lives on the daily. Yes they can unfollow accounts they don't agree with, God knows I have and that's changed my online and offline experiences, but that still doesn't address the point. The 'blogger bullshit' still has to stop.
It's 2018, any chance agencies and brands can stop accepting work from content creators that has been shopped to the point of animation? Pls?

— Sue Jordan 🍒 (@ItsCherrySue) January 3, 2018
I speak online, on TV, to brands and about brands about the level of BS that's happening in digital Ireland. I fully believe that brands have bottom line responsibility when it comes to hiring influencers and publishing their work, knowing it's BS. I won't ever deny that the influencers in question have a responsibility to their audiences to stop the codology for clicks but realistically, if you were literally incentivised with huge (often obscene) payouts to continue to peddle the lie, wouldn't you be tempted too? It's not an excuse but it is a reason.
What Can Brands Do?
If you're a PR or an Agent working for a client and have set up a meeting with an Influencer to talk about a paid campaign there's a couple of things you really ought to be doing:
Your due diligence, check your chosen Influencer's accounts on Social Blade. See those jumps of 1k followers every other week? That's not normal. Those bots will not buy your client's product or service.

Check their accounts for engagement. They have 350k 'likes' on Facebook? Excellent! How many likes do they have per post? How many comments? How many followers have they on their other platforms? What's the law of averages?

Look at their demographic, if your client is a high end skincare brand or a luxury hotel, you best believe the 14-19 year old genuine followers neither have the money, nor the inclination to buy in.

If your Influencer of choice submits the commissioned work, please, PLEASE hold it to an advertising standard. If it's Face Tuned beyond reality at the VERY least pop up a disclaimer to say the image has been retouched. Ditto

If you arrive at a meeting and the person sipping the latte in front of you is not the person portrayed on their accounts, back out of the room, just don't commission the work in the first place.

Hire people with actual engagement, with the creativity to deliver kick ass campaigns and with the demographic to actually sell your product. That's never going to be the same five people that every other brand has used for every other product. Never.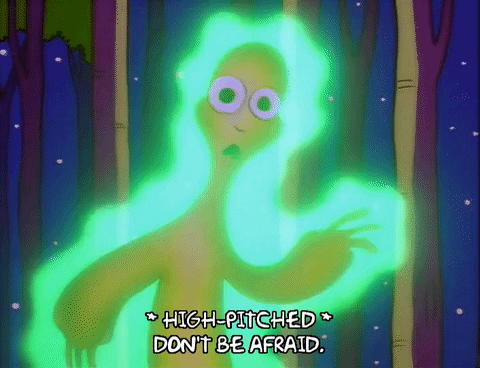 Holy Grail Foundation. Fo' Sho'!
The ASAI absolutely have a role to play here, it's literally their job to oversee advertising standards and I'm stumped as to why they're not doing it.
— Sue Jordan 🍒 (@ItsCherrySue) January 6, 2018
What Can Parents Do?
One of the main battle cries of those frequenting the skip fire forums, and normal people too is the concern for younger viewers. Sure we can unfollow accounts (a lot won't) but what about the poor impressionable kids?! If I feel like a steaming pile of shite looking at these posts WHAT MUST THE KIDS THINK?!!
Teach you children critical thinking throughout the duration of their childhood 'Who is saying that and why?' This applies to everything in life, every single thing and it's something I took a long time to grasp myself. Question. Feckin' Everything!

We should be teaching kids social media skills as part of the curriculum. It's 2018, a huge number of children are given tablets from a very young age so it should be part of their upbringing to learn how to navigate the online world.

Supervise what your children are doing online. Instagram, Facebook, Snapchat - these are NOT platforms for your children full stop. No question. Take responsibility for your own kids. Even Youtube for Kids is infested with worrying content designed to poison young minds. Mind. Your. Children.

Stop underestimating just how savvy kids are today. Those that grow up or have grown up with digital media as the norm are a lot more tuned in than we give them credit for. I asked Adam (20) about the recent Logan Paul situation and he said 'Eh, he's always been a dick, who doesn't know that?' I really feel it's our generation, clueless to the apps and tricks online that are the ones most shocked. Talk to your kids, learn A LOT!

Stop gleaning your own self worth from social media posts, start from the base point that 95% of it is bullshit, designed to make you feel awful under the guise of 'inspo' to sell you products to fix the issues you never had in the first place. Disengage.
What can Consumers Do?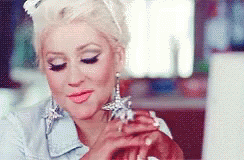 Let's be real, this is 100% about money. Every bit of it from every angle. It's money. So use your voice, use your presence and use your money to make a change.
Unfollow all accounts that make you feel awful about yourself, whether that's because they're images of 'perfection' you can never attain or because you're spite watching to exercise your best eye roll. Within a week I guarantee you'll feel better.

Speak to brands when you see this codology online, call out campaigns that are clearly BS.

Engage with accounts you do love to follow, women (and men) that make you think, accounts that make you excited (steady now). Message them, tweet them, FB them, share their content with your friends, your followers and with brands you think they'd be a great fit for.

If you pay to attend a workshop or event and the Influencer paid to host is not the person they portray online, speak to the brand or pharmacy. Let them know it's not OK.

Delete the goddamn skip fire forums! Yes it's human nature to get the gossip but you are 100% affecting yourself more than anyone else by participating. Don't believe me? Block them for a week, see how you feel.
What Can Bloggers Do?
Granted it's a tiny percentage of 'bloggers' taking part in this messing and yes, it's a tiny percentage of bloggers and Influencers that get this paid work. I'm saying that as someone who does, but I say 'no' way more than I say 'yes'. So what can we do?
Remember your integrity, choose the work you do and the image you put out carefully. You can't think every single product or service is DZIVINE, you just can't. Similarly, you know your audience, stop shilling Anti-aging skincare to teens.

Refuse to work on campaigns when you know the others working have bought their following. I have. It's doable. Choose campaigns, paid or unpaid with bloggers and Influencers that you think reflect your personal brand too.

Speak up about these issues, no matter how many followers you have your voice is valuable, use it.

If someone sends you a question about a product or asks you to clarify a point, answer them! Every single job has questions, I get that there can be hundreds of questions, believe me, but respect your audience enough to address issues, even collectively.

Join the Anti-Bullying campaign if it materializes. Yes there are two separate issues at play here but targeted harassment and bullying are NEVER OK.
That's ALL my cents for now, tell me, no matter which angle you come at this from, what do you think?