Yep, it's been a trying couple of weeks but that means it's probably more important than ever to recognise the little things, right? There is a huge amount to be grateful for, even as tough as it's been so let's do that, shall we?
The Moments easing my Monday Blues this week are..........
1.

The Life Made Fabulous fashion show during the week hosted by Debenhams in association with Dublin City Council. The models were all active members of Dublin's community groups, all 60+ and all bloody legends.
Apart from the media table, the entire audience was made up of their friends, family & colleagues cheering, whooping & whistling for their good pals strutting their stuff. I have never experienced an atmosphere like it at a fashion show. I had Snaps from people to say they were crying tears of mirth watching along with me, just wonderful.

2.

The gorgeous Emma at Debenhams gifting me the brand new Urban Decay Ultimate Naked Basics palette I've been lusting for since my first glimpse at it online - only to arrive home to find Urban Decay, the had also couriered the palette across that morning!
Of course I had to share the love with someone I knew would appreciate it as much, watch out on The Beautiful Truth to see what Sinéad makes of this all matte beauty too!
3.
Cocktails & dins with Liz Earle and some fabulous press pals in The Merrion on Thursday night. There are many perks to the blogging world and having the chats with such a passionate & driven powerhouse in the industry as Liz is right up there.
Much like any engaging woman I could listen to her (and many of my pals there) speak all night long!
4.
Arriving up to Lusty Beg Island with Corrina last week, having fully assured her to pack light that we wouldn't know a soul there - only to be met at the door by one of our closest blog pals, Emma Fluff & her hilarious Husbag, Alan.
It turned out, quite by coincidence, that we were staying in adjoining apartments for the weekend. Cue cocktails, sing offs, epic chats and belly laughs that would salve a soul. We were treated like royalty and felt just as good. There's magic on that there island.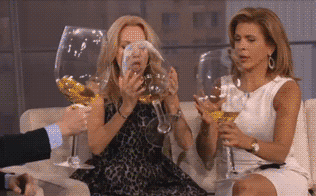 5.
The well wishes from puppers, pals and readers/viewers alike that have flooded my timelines for Heidi since our vet's visit last Tuesday.
Her results are devastating and we're awaiting final results before we can even consider the next step. Truth be told, I'm burying my head in the sand and hoping it's all a bad dream. Regardless, it's the warmth and genuine compassion that we've been shown that has, in no small part, kept me going.
I like to imagine it's much like penguins in the Antarctic that circle their pals to try save them from the cold. This is one of the hardest times we've been through, but you're all bloody legends and I'll never be able to thank you enough.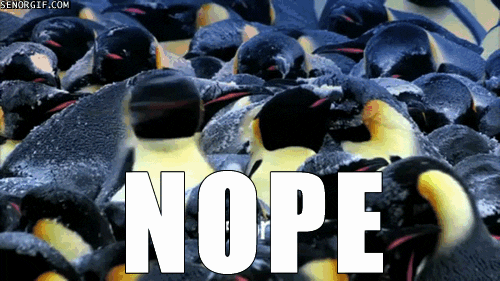 Tell me, what's been chasing your Monday Blues away today?