Howdy one and all and Happy Monday to every last one of ye! We'd a bank holiday hiatus last week but sure good things didn't halt just because we did. Here be just five of the Moments I'm grateful for that mean my Monday Blues have been kicked to touch:
1. Adam forgoing his school mates' trip to Magaluf & instead buying and building his own PC! Not only has he built it from a eleventy billion pieces he ordered from the UK but he's commandeered the space under the stairs as his new office/lair.
He's like Harry Potter.. if Harry Potter were on Geordie Shore.
2.

Watching The True Cost on Netfilx about the true cost of fast fashion (Penneys, H&M etc) and it putting me off frivolous spending, probably for life.
It's the first fortnight in forever that I've stayed away from the shops and really noticed the difference in my purse!
3.

Being chosen as the monthly Expert Beauty Blogger for Avon in the UK & the US! Hoping to see my posts pop up soon! (you best believe I'll be sharing 'em)
4.

Aaron joining us for the Unilever event last week and chatting up a storm with everyone! I often worry about whether he'll feel a little overwhelmed at events when he's left alone...
Eh, he got chatting to Sam from Sam's Barbers, got himself a fresh shave, a new haircut, secured work for his upcoming blog..
Had a feed from the BBQ, a bottle of three of beer from the bar and tootled off to his friends' bash like a new man with birthday gifts in hand from his goodie bag.
Staggering!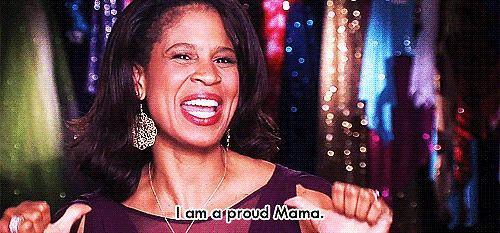 5. Finally announcing that both Corrina & I will be sitting on the panel for the Irish Blogger's Conference in Cork this September. I'll be chatting about monetizing your blog and being paid for your opinion (yep, it's possible).
Corrina will be giving the skinny on all things Travel (naturally), whether that's blogging about your adventures or simply getting out the door when you're parenting! Looks set to be a stonkingly good lineup!
Tell us, what are you grateful for this week?
What's the one Moment chasing your Monday Blues away?