Six times so far this week I've repeated 'Not my circus, not my monkeys' - it's saved lives. In terms of rustled jimmies, there's been a few, here's the top (bottom) five:
1. The Dublin Bus driver changing the LCD display as we turned on to the quays so that he'd no longer have to drive to UCD & turfing us all off on D'Olier St...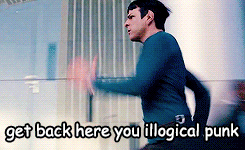 2. Using the Micro-Nail buffer just once and it OBLITERATING my poor thumb nail bed...
3. Dropping a nail polish onto the office tiles not even 12 hours after I'd bought it....
4. Being so erratically hormonal this week that I cussed out a chip that wouldn't stay on my fork....
5. The screen on my beloved Sony Xperia coming unstuck after just 6 months, turns out 'it happens'...
Tell me, can you relate? What's been rustling your jimmies this week?