Can you BELIEVE that Irish weather? Glorious doesn't even begin to cover it. The world is a scary place right now but that sunshine goes some way to reminding us to be grateful for what we have.
This week, the five moments I'm praising the powers that be for are:
1. Bringing Heidi for her very first trip to the beach.
She didn't like the water but loved the sand, was over friendly with the locals & ADORED the 99s!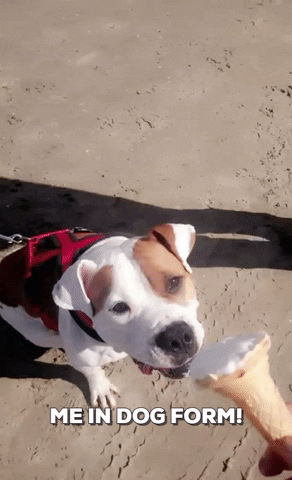 (she even makes adorable gifs like)
2. Managing to catch the Q&A with Director, Andrew Stanton at the screening of Finding Dory last week.
One of the warmest, funniest and most engaging speakers I've ever had the pleasure to hear.
Literally my face for the duration:
3. Driving to Athy to surprise the Niblings for a sleepover - it NEVER happens anymore!
4. Managing to drive Coast to Coast on half a tank of fuel for lunch in Enniscrone with my real life Bestie.
We don't get to spend proper time together since she moved to Wexford so this really did the soul good, I haven't laughed as much in years!
5. Stepping on to the scales (after a further 3 weeks) and realising I've lost a full FOUR STONE now!!
I feel better than I have throughout my thirties and quite possibly my twenties too. I'm not where I want to be yet but I'm 3/4 the way there & it's changed my world. CHUFFAGE!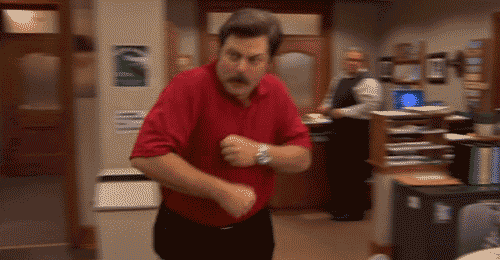 I couldn't let today's Moments pass without mentioning that 3 of the above 5 moments are thanks to Linder's Renault in the Pavilions for giving me a loaner of the brand new Clio as part of their #retailrevolution campaign. As I'd said I wasn't paid for the week but I am more than grateful to them for turning my week around. You never know, they were such a delight to deal with that that might not be the last you hear of me with 'em yet!
Tell me, what's chasing away your Monday blues this week? It truly is cathartic to share.