Happy Monday, one and all! We're still floating on a cloud of euphoria after one of the most inspirational weekends we've ever spent with some incredible people. If you're new here following the Irish Blogger's Conference in Cork, WELCOME!
Corrina & I spoke about changing your mindset to change your life and these Monday's Moments posts are about exactly that. Each week I post the five Moments I'm grateful for; whether big or little, not only does it put everything else into perspective but it helps me to see the silver lining in every situation. I then look back at year's end at just how far we've come, personally and as a family. I couldn't recommend it more.
So this week, in no particular order of deadliness:
1.

Having a bit of a speed wobble on Snapchat last week I was blown away with how comforting, warm, supportive and downright lovely our community was. Not only bloggers but blog readers, pals and even countless strangers reached out. I've never felt community elation quite like it and I want to thank each and every one of you sincerely for it.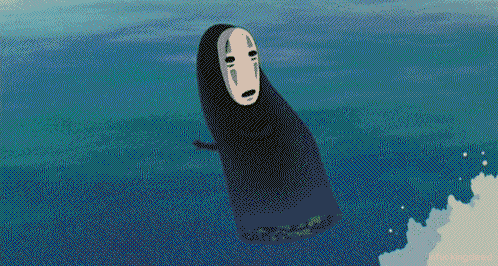 2.

One of the messages I received above was in relation to Aaron. The very lovely Janet pm'd to say how impressed she was with him when we met in the city last minute. She commented about his warmth with strangers, how he didn't hesitate to shake everyone's hand and involve himself.
I showed him the message and he reddened 'Isn't that what we're meant to do?' - It is, Aar but not everyone can or does. Once more I was proud as punch, thanks for that, Janet.
3.

Booking the family holiday of a lifetime last week. We fly out to NYC on Halloween, thanks to Adam; the most generous of Gorgebags. I can't tell you excited we are, they're at an amazing age to experience the Big Apple & it's a 180 change from my first trip there 20 years ago.
I was 7 months pregnant at the time but nobody knew, they were some of the darkest days of my life & I have every intention that these ones will be an all time highlight. *loses control of one eye with the excitement*
4.

The eldest Gorgebag secured his place to finish his degree this week! He had considered taking a year out after his Diploma to gain work experience but we decided together that it's best to plough on through and catapult himself into work once he's done.
We were hugely worried that he'd missed the cut off point but he aced his late stage interview & starts afresh this week. I am over the feckin' MOON!
5.

Last & by no means least, the Irish Blogger's Conference this weekend in Cork! Not only did my presentation go down a storm but Corrina, my baby Sister & our Travel Expert finally got to put her face to her online name and she ROCKED IT!
The room was in stitches as she regaled them with tales of her worldwide adventures. She gave outrageously simple travel tips so that everyone else could do exactly the same thing too.
I have to admit welling up watching her, she hadn't slept for two days previously with nerves & even had a snakey white wine in a coffee cup to calm herself but she was amazing. She is amazing. I'm just so proud that everyone saw just how inspirational she is.
The room absolutely loved her and she was mobbed for a solid 20 mins afterwards and on through the evening so again thank you all so very much.
You'll find her on Twitter:
HERE
, Facebook:
HERE
, Instagram:
HERE
& RIGHT HERE every Tuesday with more amazing (literally amazing) Hints & Tips (
SEE HER BACK CATALOGUE HERE
)
As for the Conference after party? I legitimately think I gave myself Lock Jaw from the laughter. We spent the evening with some of the most amazing women in business, chatted, laughed, caterwauled and danced into the very early hours. It's a rare thing to wake up after a session like that feeling great but I'm truly refreshed this week. My love for blogging never waned but I'm on fire this week for having spent time with the ladies. Hungry for the plans we have in motion & grateful for the time spent with incredible people.
Tell me, what's your Monday's Moment? What's chasing your blues away today?