Can you believe it's the end of June already? Summer Solstice has been & gone but aren't these bright nights literally mood altering? Long may they continue.
As ever for Monday's Moments I'm giving thanks for the little and not so little things that mean there's no Monday Blues for me. It's incredibly cathartic, especially in an uncertain world so I'd urge each of us to pick even one positive of the past week to focus our energy on - it genuinely helps. For me, it's these:
1. Asking for a recommendation for sports bras on Snapchat and being immediately inundated with hugely helpful responses. From brands, to prices, to pros and cons to unsolicited but very welcome bra pics.
I'm putting together a list of the Top Ten so that we all might benefit but the willingness of almost 40 people to help immediately is honestly amazing.
Bloody legends.
2. Complaining about my PC being slow in the new office & having it replaced with a brand spanky desktop & new 24" monitor by lunchtime!
Vive la Day Job!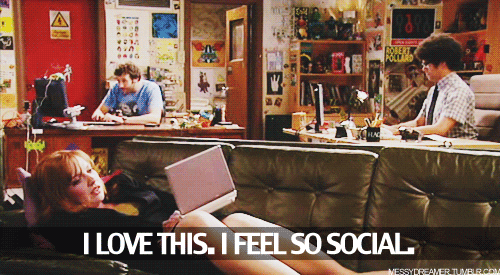 3. Aaron calling down the stairs at 7.30 this morning to say he'd sidled a spare portion of his signature Balti into Tuppaware for my lunch today.
I've never been more grateful not to look forward to salad in my life!
4. Signing up a new business for a three part consultancy course. They found me through word of mouth and I couldn't be more grateful.
Have already mailed the gal that recommended me to thank her. Support like that can be quite literally life changing & I'm beyond grateful to see Irish women in business do just that.
5. Finding out that Heidi's brother is a neighbour!!
What are the chances? Our neighbour's daughter was visiting and stopped Aaron when she thought he had taken her Dad's dog. Seems there both from the same litter but both had very different fates.
Heidi is definitely bigger and broader but the pupper family resemblance is uncanny - I'll have to grab a shot of their reunion!
So tell us, what Monday Moment means you're not chasing blues away today?
Hmmm?