Happy Monday, everyone!
Tell me, was your weekend as productive as mine? If it was spent, for the most part, lolling about and binge watching the first series of The Tudors too then that's a resounding YES.
What about the Moments I'm grateful for this week - as ever, there's been plenty - here's the top five:
1. Working on Mah Fitness
It's coming up on a year since I slipped these blahhdy discs, I can't believe that either but I had a bit of a break through this week. I managed to walk a full 5 k! Yes, it almost broke me and yes it was at about the same speed as Bender up there but I did it.
It's been a pretty difficult year trying to adapt to the setbacks of a bandy back and subsequent bandy hips/legs/feet but I'm determined it won't ground me entirely. It might take a shed load of medication and sometimes literal baby steps but this is the first milestone I was aiming for and I got there. Chuffed!
2. The Whole of the Moon
Last week saw an entire afternoon of meetings, greetings and events. I absolutely love when the stars of event scheduling align like that and I manage to get lots done in one fell swoop. On top of my game, I went to the office that morning kitted out perfectly and ready to head into the city at lunch.
That was until I noticed a stain on my blouse at tea time.. Heading to the loo to investigate, I bent over to examine it and RIIIIIIIIIIIIIIIIIIPPPPPPPPPPP - my favourite pair of skinnies decided to give up the ghost. I had been planning on replacing them with the next size down - they must have heard me!!
Thank God I was alone, thank God my office is just beside the shopping centre and THANK GOD nobody stopped me to ask me why I was taking penguin steps, puce faced all the way to the till. SCAR.LET.
3. You'll Be Kept!
I say all the time that the Gorgebags are great lads. I'm biased but it's true. For the most part Aaron is the chap that'll do spur of the moment things to make my life a little easier, while Adam needs a little more direction.
That's why when I came home last Wednesday to him standing over the stove I almost lost it. We've decided stir fry is his specialty, we've decided he'll give it a bash every week, we've decided we'll keep him. Big thoughtful lug like him.
4. Lock Up Yo' Dogs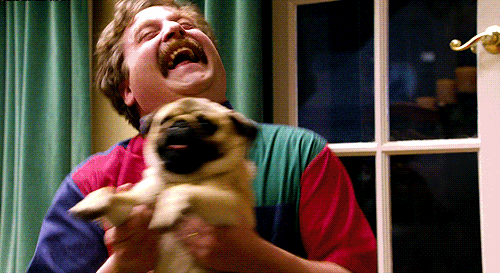 The end of the week wasn't a pretty one for me. Perhaps from increasing my walking times, perhaps from a chock full five days and mostly thanks to my womb wreaking havoc with my back for about 6 days a month. There was nothing for it but to take ALL the meds and leave work early.
Here's the thing with taking ALL the meds when you've been trying to wean yourself off them. They hit you hard and fast. Cue me walking home through the park and greeting every stranger's dog LOUDLY and way to emphatically. A spaced out Snow White, if you will. I'm fairly sure I was reported to the Park Ranger. I must ask him.
5. AromaPooch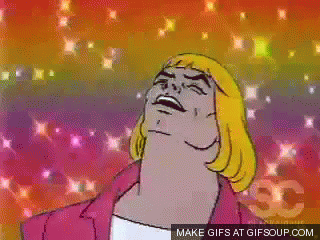 Having spent the entire weekend recuperating and looking out at the torrential rain, I decided I'd bring Diesel for a 20 minute midnight stroll when the weather cleared lastnight.
It was a gorgeous night, the supermoon lit up the entire sky and we both stretched our limbs. When we got back though, the big galah rolled right in our lavender bushes and refused to get up. I was all set to shout at him until I caught the scent. The entire house and D himself smelled incredible. Even the cat decided she'd sleep with the big brute - or maybe she was just knocked out by the lavender while passing - who knows?
And that's it, the five Moments that, in hindsight, are making my Monday that much better.
Tell us, what's happy with you today? The one little thing you're grateful for?