It's Monday. I'm still not dressed. If that weren't enough to chase away my Monday blues how's about these apples:
1. Suddenly Realising I Carried Over
4 Days Leave From Last Year!
2. Receiving A Surprise Breville Blend Active in the Post With No Press Release Attached!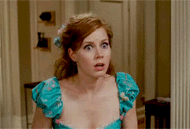 3. A Gal in Slimming World Class Last Week:
'I always try to encourage people on Facebook,
I can't spell 'positive'
so I saved it to my dictionary to use'
4. Aaron Brilliantly Acting As Our Roving Reporter Last Week When I Was Caught Up
5. Momma Getting The All Clear
After a Hospital Scare
So tell me, people, what are your happy haps today? Share your Moments why don't you!