It's Monday, Lord knows there's Moments I'm grateful for ~ one of which has been coming for a very long time:
1.
The lovely folks at
Kazumi
inviting Aaron in to sort out his undercut! We'll have a full post about his new hair and possibly a Jimmie Rustler that he got to be pampered while I slaved in the office but he hasn't stopped talking about it or swishing his layered purple tresses since!
2. Drinks with one of my favourite people in the world, Vivi! We met on Friday for the very serious business of upcoming L'Occitane products (they're GORGE by the way) but spent the evening setting the world to rights. I know without this blog I never would have met Vivi, our relationship is just one of the things that makes me pinch myself about starting up this little corner of the internet.
3. Discovering Ray Donovan! Granted Rob told me to watch it 2 years ago and I never listened but procrastination makes you do funny things. For those that haven't watched it yet, Ray Donovan is a Hollywood fixer, he makes problems disappear. Played by Liv Schreiber, I can't help but see him as angry Wolverine and that too is a very good thing. I've been immersed in season one all weekend, so much so that when the tragic news broke of a body being found in Demi Moore's pool I legit thought for a second 'She should've hired Ray'. Watch. It!
4. Despite my new Ray Donovan obsesh , I managed to get ALL of my freelance work written AND FILED! Anyone that writes for a living (or part thereof) will tell you that it literally feels like homework hanging over your head. I absolutely LOVE what I write about but still suffer that dreaded first lineitis. I've been known to wash skirting boards and even the dog to avoid it but I shook it off, completed and sent everything in. Blahhdy love that feeling!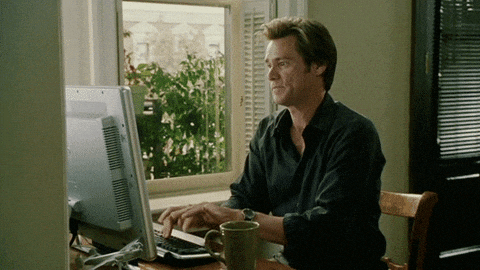 5. My baby turned 18!! See? Even writing this I get emotional. I don't feel old enough to be a Mama to two grown men, hell I'm NOT old enough to be Mama to two grown men but that's what I am now and that's what they are. Adam in particular has been responsible for 97% of my fine lines and wrinkles with his Evil Kenevil antics.

He's broken almost every bone in his body and after one devastating accident when he was just 5 years old we very nearly lost him. I know I jest about HASHTAG BLESSED but that's exactly how I've felt for a long time now and more so than ever this week. It's not easy being a single working Mama, the juggling can be torturous at times but we've made it to my baby's 18th year in better position than I ever dreamed we would. We've quite literally grown up together. We did it!


Tell me, what Moments are making your Monday?