Afternoon, All! How was that for a weekend? Rain aside, it was grand, right?
As ever there's a lot I'm grateful for this week and again there was competition for the top five spots but in no particular order of deadliness:
1.

I was delighted this week again to be invited into our Fingal community gardens to pick fresh fruit and veg being grown there. I left with a bountiful crop and spent the following week making the most delicious wholesome, fresher than fresh dinners for the lads & I. It's given me a huge respect for ladies like Catriona from Wholesome Ireland that has literally reaped the rewards of her own plot to plate initiative.
I'm definitely organising my garden this year!
2. The plan was to tell you last week that MY INSTAGRAM ACCOUNT had topped 4k. The thing is it's closer to 4.5k this week! As with most extra curricular social media channels I was late to the Instagram game but it's fast become one of my favourite platforms. I'm working on a 'What's Worked For Me' post right now with some tips on upping your double taps, if there's anything you'd like to see included sure just holler at me. Onward to 5k!
3.
I mentioned last week that my baby turned 18. Well that same baby surprised me on Thursday by bringing home a bottle of wine after work for his Mama. Of course I immediately thought 'HOW THE?!' but then it dawned on me. Both boys being adults now might not be so difficult after all!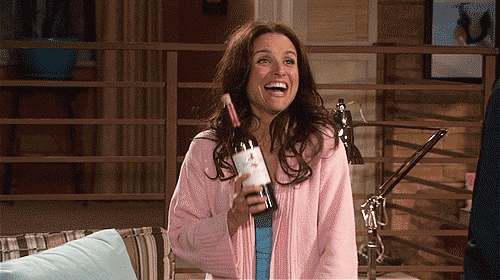 4. This week Aaron has decided he's going to launch his very own blog. I've caught a glimpse at the inner workings and it looks fantastic. We'll have more info coming up but I couldn't be prouder ~ if not a little green that creativity comes so easily to him. I've created a monster! (and I couldn't be prouder of that fact).
5.

Last week I was asked to sit on Bobby Kerr's Down to Business panel about columns/blogging and being paid for your opinion. Of course, despite the nerves and the sleepless night that goes with national radio I said YES! You can listen back HERE. Hopefully you'll find it helpful. I'd love to hear any questions or comments you have but in principle my Moment comes from feeling the fear and doing it anyway, the rush of achievement is incomparable when you tackle something that scares you.
I can't recommend it enough!
Tell me, what's keeping your blues at bay this week?
What Moments are making your Monday?